W jednym z poprzednich wpisów wspominaliśmy o zbliżającej się dostawie komputerów panelowych dla Małopolskiego producenta segmentu opakowań. Dzisiaj śmiało możemy powiedzieć – sprzęt do nas dotarł i w niedługim czasie zasili dział techniczny klienta.
Są to 22" urządzenia dotykowe w specjalnie przygotowanej obudowie z wzmocnionej stali malowanej proszkowo. Nie straszne im warunki pracy na halach produkcyjnych o zwiększonym zapyleniu czy wilgotności. Dzięki czytelnym ekranom pojemnościowym ich obsługa jest wygodna i intuicyjna.
Dodatkowo na życzenie kupującego zostały one wyposażone w zestaw personalizowanych portów komunikacyjnych, w tym w 4 porty USB 3.0, port LAN, HDMI i RS232. Jest to jeden z nielicznych w pełni customizowalnych produktów tej klasy na rynku.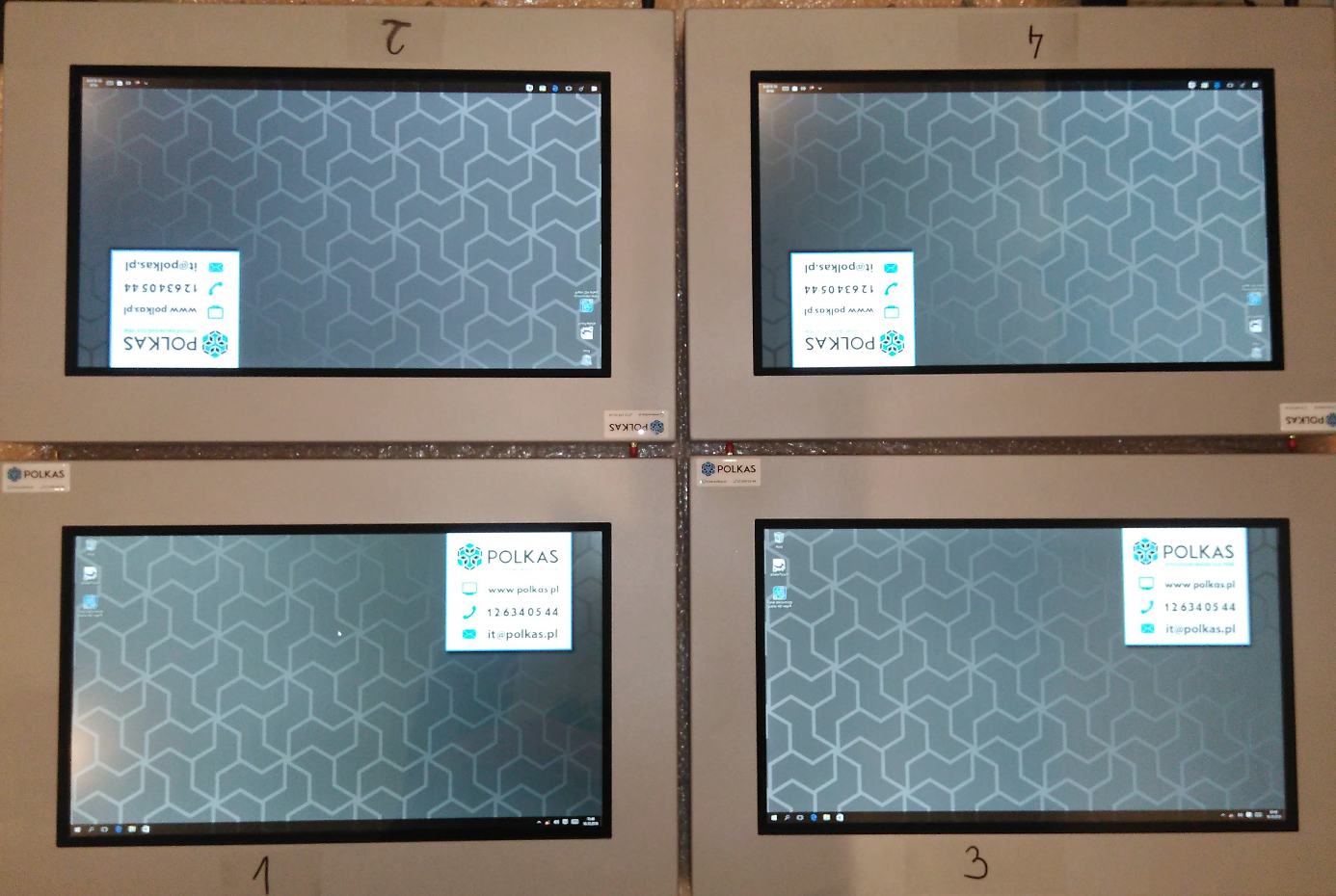 Zdjęcie niewiele mówi o budowie samego sprzętu, ale proszę wierzyć, że stalowa obudowa i szkło Gorilla Glass 3 o grubości 2 mm to przepis na zawodnika wagi ciężkiej. Naprawdę ciężko jest uszkodzić komputer przeznaczony do zadań specjalnych, znamy przypadki wózków widłowych, które nieopatrznie zderzyły się z zamontowanymi na hali urządzeniami iTouch System i co najwyżej lekko uszkodziły lakier obudowy.
Wszystkich Państwa, którzy chcą poznać ceny i zakupić podobne spersonalizowane urządzenia zapraszamy do kontaktu. Dział handlowy Polkas jest dostępny mailowo na er@polkas.pl oraz telefonicznie pod 12 634 05 44.