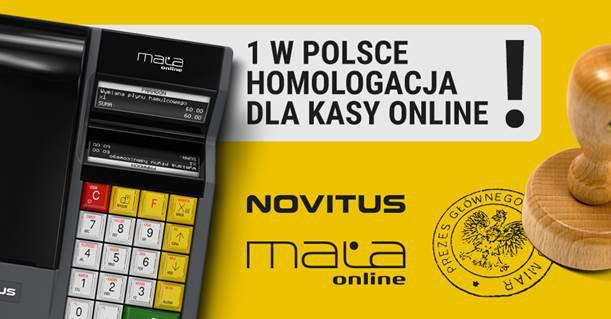 Z dniem 21.03 kasa fiskalna NOVITUS Mała Online, jako pierwsze urządzenie w Polsce otrzymała homologację od Głównego Urzędu Miar. Między innymi potwierdza nam to że nowelizacji ustawy o VAT oraz prawa o miarach wejdzie w życie z dniem 1 maja 2019r.
Zgodnie z nowelizacją ustawy, od 1 stycznia 2020r. kasy online będą obowiązkowo stosowane u podatników sprzedających paliwa, realizujących naprawy pojazdów mechanicznych oraz opon.
Kolejną grupą podatników która będzie zobligowana do obowiązkowego rejestrowania sprzedaży na kasach online to Hotele, gastronomia oraz punkty sprzedaży węgla. Obowiązek dla tych branż wejdzie w życie od 1 lipca 2020 roku.
Ostatnią grupą podatników którzy będą zobowiązani do zmiany kasy przed dniem 1 stycznia 2021 roku: będą fryzjerzy, kosmetyczki, lekarze, prawnicy, usługi budowlane oraz fitness.
Od 1 maja 2019 oferta firmy POLKAS zostanie rozszerzone o nowe urządzenia fiskalne NOVITUS.
W razie jakichkolwiek pytań zapraszamy do kontaktu z działem handlowym.
Jesteśmy do Państwa dyspozycji pod telefonem 12 634 05 44 oraz pod adresem mailowym info@polkas.pl
Zapraszamy także do naszej siedziby na ul. Pasternik 94 w Krakowie.