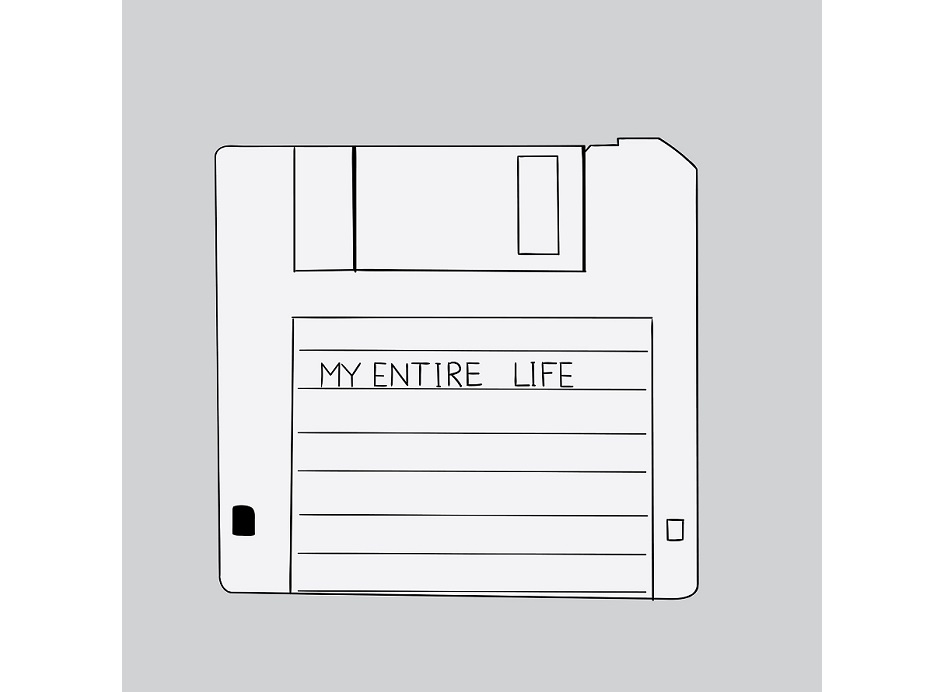 W dobie komputerów i smartfonów urządzenia elektroniczne to nie tylko narzędzia do pracy, nauki i rozrywki, ale także skarbnica wiedzy o firmie i o nas samych. Tak jak na obrazku, bardzo często jest to całe nasze życie. Dlatego należy z dużą rozwagą zadbać o bezpieczeństwo naszych danych.
Często pada pytanie czy wybrać archiwizację w chmurze czy nośnik zewnętrzny, np. dysk lub pen-drive?  Jedno nie wyklucza drugiego, zalecamy korzystać z obydwu tych metod. Nośniki fizyczne dają pewność przede wszystkim tradycjonalistom, że dane są namacalnie "bezpieczne", jednak niewykluczone są ich usterki utrudniające lub nawet uniemożliwiające odczyt części informacji.
Narzędzia chmurowe cieszą się zaufaniem przede wszystkim nowocześniejszych użytkowników. Nie mamy możliwości wziąć tego nośnika do ręki, a o bezpieczeństwo dba wirtualny "ktoś". Chmura daje nam jednak szereg korzyści, wśród których wymienić można elastyczność dostępnej pojemności, zróżnicowane uprawnienia poszczególnych osób czy przede wszystkim dostęp do danych z każdego miejsca gdzie jest internet.
Dostawcy oprogramowania ERP oferują swoim klientom gotowe narzędzia do bezpiecznego przechowywania firmowych (i prywatnych) danych, takie jak:
iBard (Comarch),
Archiwizator Azure (Soneta).
Nasi specjaliści chętnie udzielą szerszych informacji oraz doradzą co wybrać.
Zapraszamy do zadawania pytań: telefon 012 634 05 44 lub adres e-mail erp@polkas.pl.