Juz wkrótce w ofercie firmy Novitus pojawi się nowy model kasy fiskalnej wyposażony w moduł elektronicznego zapisu kopii paragonu – Sento E. Urządzenie to jest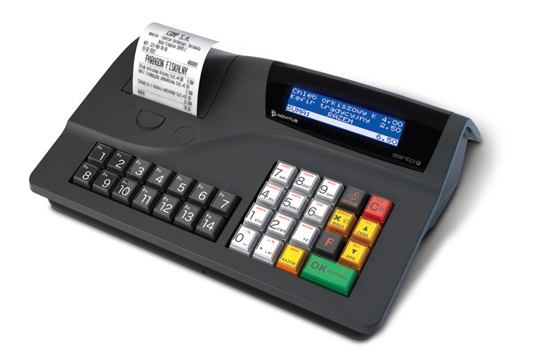 szczególnie dedykowane dla małych i średnich placówek handlowych gdzie istotna jest szybka i sprawna obsługa klienta. Nowoczesne wzornictwo, ergonomiczny kształt i atrakcyjna cena to jedne z wielu elementów wyróżniające to urządzenie spośród kas tego segmentu. Absolutna nowość na naszym rynku to możliwość wydruku w nagłówku paragonu znaku graficznego oraz zaprogramowania w nazwie danego towaru aż 40 znaków. Co jeszcze wyróżnia Sento E spośród urzadzeń konkurencji? Niewątpliwie czytelny graficzny wyświetlacz zarówno dla klienta jak i sprzedawcy, szybki wydruk paragonów i raportów, czytelna i wygodna w obsłudze klawiatura ( 14 dodatkowych klawiszy funkcyjnych – 14×2 poziomy ), duża baza towarowa ok. 7 000 kodów PLU , cztery złącza komunikacyjne i bardzo wydajny akumulator.
To pierwsza kasa fiskalna która umożliwia realizację płatności rachunków a także sprzedaż doładowań pre-paid.
Oczekiwana premiera tego innowacyjnego urządzenia- lipiec 2012