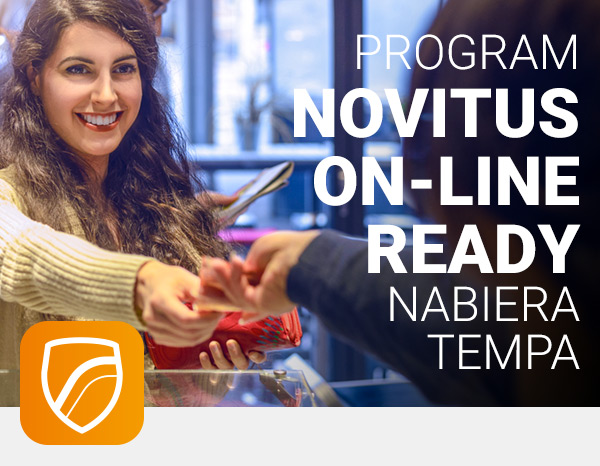 Od nowego roku jak wcześniej informowaliśmy Ministerstwo Finansów będzie
wprowadzało nowe przepisy mówiące o kryterium i warunkach technicznych urządzeń fiskalnych.
Następstwie właściciel kasy zostanie zobligowany do przystosowania lub wymiany urządzenia na
nowy model która będzie spełniał wszystkie kryteria w/w ustawy.
Jednocześnie szczegółów przepisów mówiące o pracy nowych urządzeń fiskalnych jeszcze nie są
nam znane, jedyną pewną informacją jaką uzyskaliśmy jest to że właściciel kasy który posiada na
dwie rolki papieru będą w pierwszej grupie podatników którzy zostaną zobowiązani do wykonania
zmiany urządzeń fiskalnych na nowe.
Dlatego jako jeden z nielicznych producentów NOVITUS urządzeń fiskalnych przygotował
rozwiązanie które umożliwi podatnikowi ograniczenie kosztów z zakupieniem lub modernizacji
kasy. Rozwiązanie o którym mówimy to "PROMESA".
Producent gwarantuje że klienci którzy dokonają zakupienia kasy w okresie 1.04.2017 do
31.12.2017r będą uprawnieni do wykonania modernizacji w czasie nawet do 31.12.2020t., po
spełnieniu wszystkich warunków:.
a) kasa zostanie zarejestrowana przez Właściciela na dedykowanej stronie producenta nie później
do dnia 31.12.2017r.
b) zakupienie urządzenia w okresie 01.04.2017 do 31.12.2017 r.
Po więcej szczegółów, oraz informacji związanej z ustawą zapraszam do kontaktu.