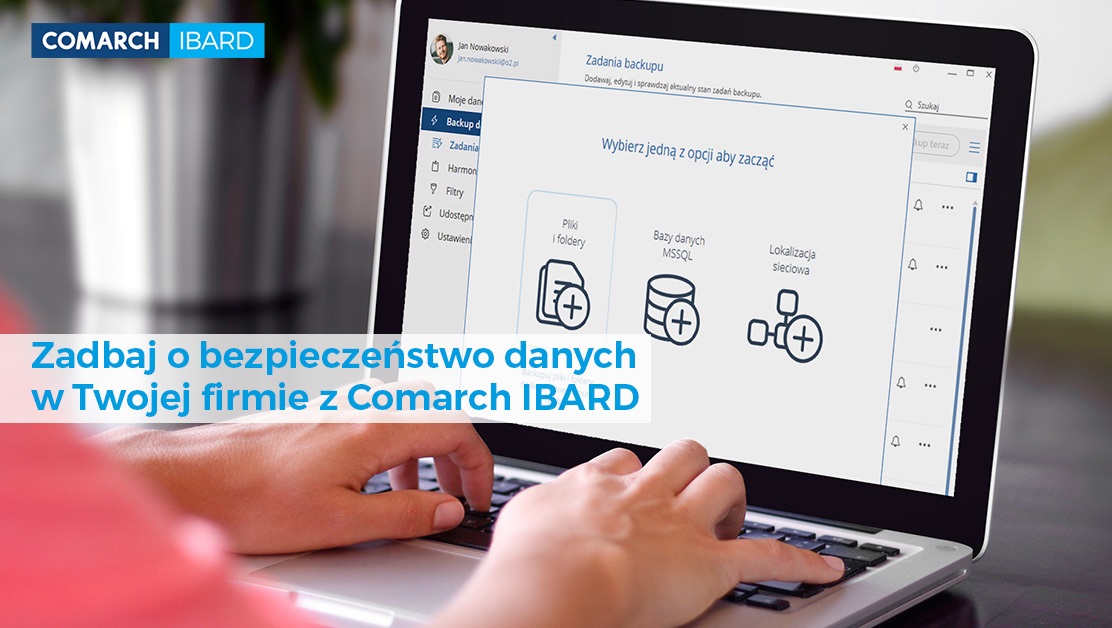 Comarch przestawił nową ofertę specjalną na konto Comarch iBard dla użytkowników systemów Comarch. Od 1 grudnia cena na Konta iBard Backup 5GB i iBard Backup 80GB nieco rośnie, ale za to zwiększają one swoją pojemność oraz ilość użytkowników.
Konto iBard Backup 5GB zamienione zostanie na 10GB w cenie 199 zł netto rocznie,
Konto iBard Backup 80GB zamienione zostanie na 100GB w cenie 650 zł netto rocznie.
W obydwu wypadkach z konta będzie mogło korzystać pięciu użytkowników, a nie czterech, jak było do tej pory. Zakres funkcjonalności tych kont nie ulega zmianie.
Z dniem 1.12.2021 wszyscy Klienci posiadający aktywne jedno z powyższych kont, automatycznie zostaną przeniesieni do nowych usług Comarch iBard bez dodatkowych opłat. Daty ważności kont nie będą zmienione.
Wszystkich, którzy jeszcze przed tą zmianą chcą zakupić konto iBard, zapraszamy do kontaktu z naszymi specjalistami.
Przy okazji po raz kolejny podkreślamy wagę wykonywania i przechowywania kopii bezpieczeństwa. Pozwala to odtworzyć bazę systemu w przypadku awarii komputera czy serwera, ataku hakerskiego, albo zdarzeń losowych takich jak pożar. A m.in. właśnie dzięki narzędziom Comarch iBard tworzenie kopii bezpieczeństwa jest łatwe, szybkie i niewiele kosztuje.